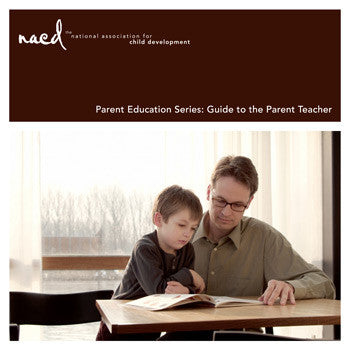 Guide to the Parent Teacher - DOWNLOAD
$0.00 $30.00
NACD Parent Education  - Guide to the Parent Teacher

Often times, parents feel inadequate when it comes to teaching their children. They believe that only experts are able to provide education. On the contrary, parents are the experts when it comes to their children and they are the only people that can provide a truly unique and appropriate learning environment for their children in their home.

This seminar addresses creating effective education program strategies for parents with children of all ages and abilities.

NACD's founder, Robert J. Doman, Jr., empowers parents to assume the responsibility of cultivating a love of learning in their children. He brings over 30 years of experience creating developmental and educational programs and working with children and families to this CD seminar.

This NACD parent education seminar will explain:
Child development and general brain development
The reason for appropriate intensity, frequency, and duration in a learning environment
The need for an overall positive home environment
Why structure helps the parent when implementing a home education program
Sequential Processing
And much more. . .
NACD is committed to helping children regardless of their challenges, permanently change their learning ability and overall development and function in order for them to truly achieve their innate potential.

This seminar is an exceptional tool for parents looking to begin, improve, or enhance their children's current educational program (home or school).

A downloadable file will be sent to you after purchase.