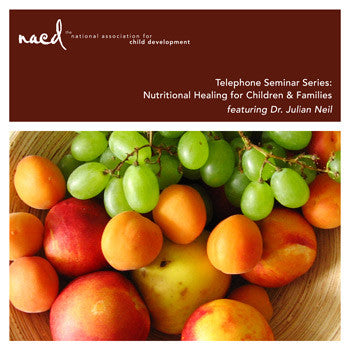 Nutrition with Guest Dr. Julian Neil - CD
$9.99 $25.00
If you missed any of the phone seminars or just want a copy to review or share with friends and family, they are now available. The CDs contain opening commentary followed by a question and answer session. These unique CDs are full of wonderful and valuable information on each particular topic discussed.

Due to the number of people participating in the phone seminars there can be considerable background noise on these CDs during the question and answer segment. The opening segment is free of interference. We have done our best to minimize the noise so that they will be enjoyable and easy to listen to.

New seminars will be available soon, so keep checking back!