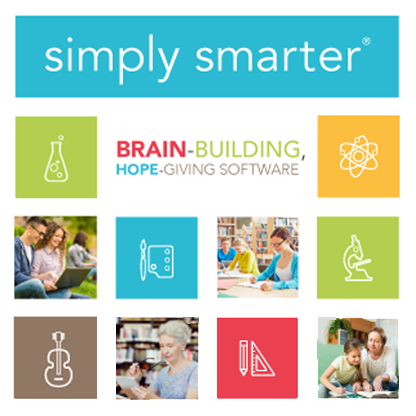 Simply Smarter
$0.00
The ALL-NEW version of Simply Smarter is finally here!
What It Is
Simply Smarter is an online tool that tackles learning and attention challenges with tailored online exercises. Our system guides you through a personalized program designed to strengthen your memory, cognition, and more. Both Single User and Family Plans are available and include a 7-day FREE TRIAL.
Who It's For
This is not a game. Simply Smarter is a powerful online program that will increase your ability to learn and process information. Our individualized approach allows children and adults alike to build their processing power through Simply Smarter's science-based learning activities.
Why It Works
Simply Smarter works because it mirrors the brain's natural functions to expand your capabilities. With more than 40 years of experience treating 40,000 people, our system has proven to dramatically improve the lives of clients across the globe. Simply put, it works.
Visit www.mysimplysmarter.com to get started with your FREE TRIAL today!
Please note: Simply Smarter is only available by monthly or yearly subscription online at mysimplysmarter.com. To sign up, just visit the link above and go to "Sign Up" to get started. Only for desktop browsers--not currently available for iPad, iPhone or Android tablets.